Aphorisms for the Uncommon Reader
by William Melvin Gardner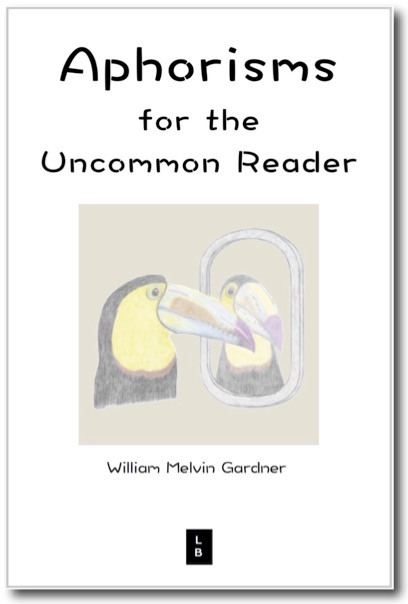 Aphorisms for the Uncommon Reader is available at Amazon, B&N, Book Depository, and through local bookstores.
This 155-page volume begins with an introduction to aphorisms and aphorists, and concludes with a collection of 400 of William Melvin Gardner's original aphorisms. The book includes 24 illustrations and makes an ideal gift for your witty friends.
Aphorisms can be observations, instructions, or definitions distinguished by brevity, wit, insight, sweeping implication, and often include a twist. They have been described as the broadest and briefest form of the literary arts.
As can be seen in the following examples, aphorisms can surprise, amuse, provoke, or illuminate.